Libraries as Hubs for Game Design (IMLS initiative)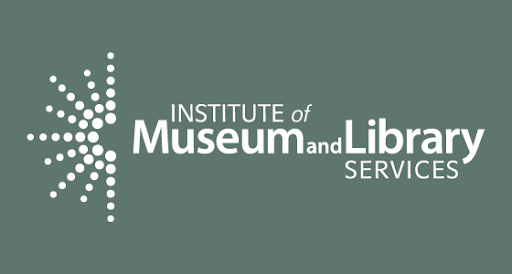 Thanks to a grant from IMLS, this project is establishing a new role for public libraries as hubs for making neighborhood games and interactive stories. Our goal is to increase the voice of residents in telling interactive stories, especially tied to local history and the public good. So far, we are in 30+ cities and towns around the US (as of 2023).
Apply now for fall 2023
See our open call for details on our fall 2023 program.
Bringing missing voices into public space
We take a different approach to technology: rather than escape or seek national "online" audiences, we value technology that is used in public space and that connects us more deeply with existing places and communities. The need has never been greater to tell our own stories — especially with accessible technology. This project offers a new pathway to highlight resident voices and engage new audiences outdoors. Neighborhoods facing gentrification and racial tensions (on top of COVID-19) may especially feel this need. We are proud of our libraries, in part because they are frequently the only civic institution with a physical neighborhood presence, a deep emphasis on access, and a commitment to preserving community history and resources.
What can your neighborhood make?
We extend what libraries are already doing — including outdoor "story walks" that surged in popularity at libraries and public history projects with digital media. Our three leading examples are:

Our demos illustrate the range of what we support for libraries including:
See the full list of demos and success stories, or a sample 3-part workshop.
New tools to engage "beyond our walls"

We have created an authoring tool called Hive Mechanic to help neighborhoods to create their own games and interactive stories. Libraries in particular may need new tools to help tell stories outdoors and away from screens, including with ordinary phones at murals and in public space, but still at low-cost and with accessible technologies.
Hive Mechanic requires no technical skills (it uses drop-downs rather than code) and comes with templates to make it easy to try/modify/create. The editor is online, so you just need a web browser. The resulting activities can involve text messaging, audio phone calls, and multimedia messaging; the kiosks can do even more, including with arcade buttons and RFID tags. If you're curious, see screenshots of the editor in action.
For us, play is a strategy for engagement. Play is not about technology or mainly for kids — it's part of human culture! We will offer a few principles of play for community engagement, based on research at the Playful Cities Lab and our recent book. For engagement professionals, this is often a favorite part.
How to participate (and hear more)
See our open call for details on our fall 2023 program. Sign up to get notified about our major project announcements and calls for libraries to participate. See also our Frequently Asked Questions (FAQ) for libraries.
Program timeline (big picture)
We are reaching national scale through three workshop cycles. Here is a little history for the big picture. Back in 2021, five "exemplar libraries" in the Mid-Atlantic region (including rural and small libraries) began hosting workshops in their own libraries and launching stories with Hive Mechanic. In June of 2022, we opened the first of three national recruiting calls. The second call was for spring/summer of 2023. Each call will yield ten+ cities/towns/tribal regions. 
The "Do It Yourself" (DIY) option: Since our software is free and open-source, any library with the technical skills can also install and operate our software on their own servers; let us know if you're interested.