National Call for Libraries: 2022-23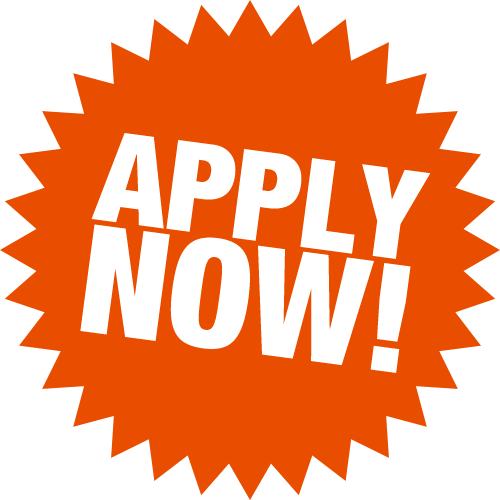 We are recruiting 25+ libraries to become hubs for making outdoor games and interactive stories — using your local history, community voices, and neighborhood landmarks. This is a 2022-23 initiative, thanks to an IMLS grant.
Why apply today? There is a growing need to engage beyond library walls, including with digital media — as revealed by the COVID pandemic. By joining this program, your library will become a hub for making our own stories and outdoor games. We provide live training and pay for materials, and even run workshops in game design for your patrons over Zoom.
Our remarkable approach to "low tech" keeps the focus on telling community stories, from escape rooms with local history and public art, to audio tours that feature resident voices and send archival photos by text message. The tool we will teach you is called Hive Mechanic, and it does not require any programming experience to use; it was made by the Game Center at American University. Learn more at one of our info sessions below.
Read more about our project overview, or see a list of successful games/stories.
Sign up to hear more / Apply here
Sign up to stay in touch by email and be notified about information sessions and when the application re-opens
Apply to participate (coming in 2023 for round 2)
Info sessions, more information and contact details
(a) Attend an information session by Zoom. Answers to common questions will be posted to our page for Frequently Asked Questions (FAQ) for libraries.
Session 1: Wednesday, July 20 at 1pm EST, 2022. Q&A responses have been added to our FAQ for libraries.
Session 2: Thursday, July 28 at 2pm EST, 2022. Q&A responses have been added to our FAQ for libraries.
Session 3: Wednesday, August 10 at 3pm EST, 2022. New: watch the video recording (27 minutes, with chapter titles in the description). Q&A responses have been added to our our FAQ for libraries.
(A second round of applications will open in the winter with info sessions in December of 2022.)
(b) Meet us at a conference. We'll be at several in 2022, including ALA, Games for Change, JCLC, and ARSL. Learn about successful projects and see the tools in action.
(c) Contact us by email. Write to Benjamin Stokes, director of the Playful City Lab at American University, at PlayfulCityLab@gmail.com
Postcard for recruiting libraries
We are distributing this postcard at conferences — let us know if you'd like copies!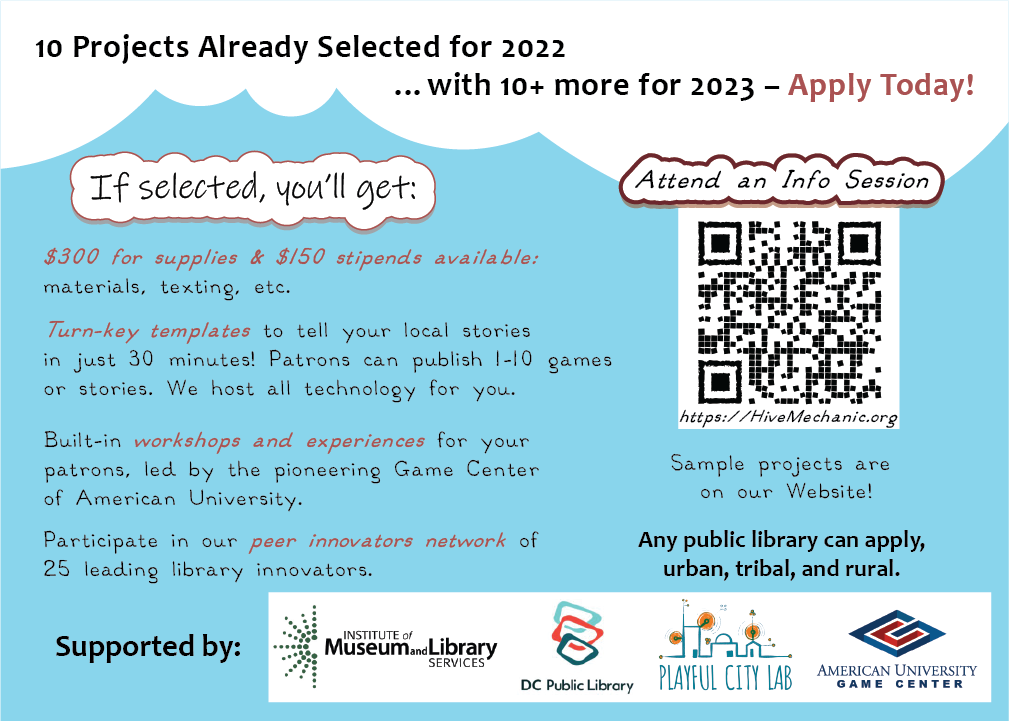 You can print our postcard PDF (301 KB PDF) if you would like, or use our poster PDF (350 KB PDF).